About our Pastor:
            Pastor Burg was raised in Rosemount, MN and graduated from Hamline University in St. Paul with a B.A. in sociology. He then attended Concordia Seminary in St. Louis, MO where he received his first call to serve as pastor of Cordero de Dios (Lamb of God) Lutheran Church in Denver, CO. After two years, he accepted a call to St. Andrew Lutheran Church in Hialeah (Miami), FL where he served a little over five years.  He spent the next 15 years at St. Martin Lutheran Church in Clintonville, WI.  
            On May 2, 2021 he was installed as pastor of Zion Evangelical Lutheran Church in Oneida, WI. He is looking forward to many years of ministry in the Green Bay area.  He is glad to be living here in the Midwest where he has lots of family, especially around the Minneapolis area (father's side) and the Milwaukee area (mother's side).  
When time permits, Pastor Burg enjoys traveling, reading, and the occasional ride on his motorcycle.
            His wife, Ana, is a native of the Philippines and works as a Licensed Practical nurse.  She enjoys gardening, spending time with friends, and watching movies.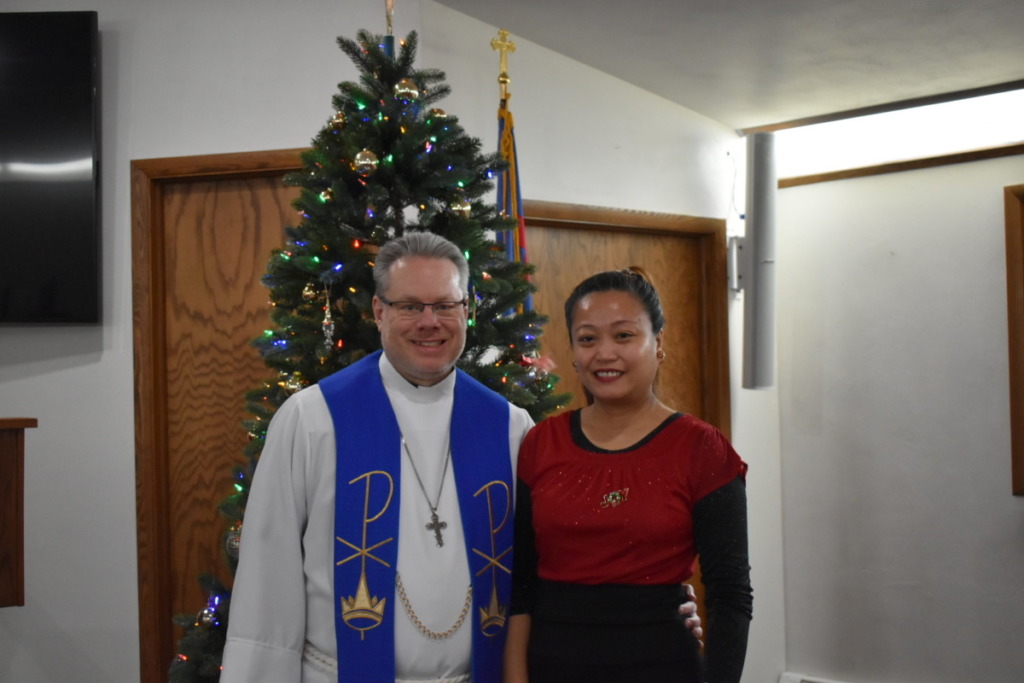 If there is anything our pastor can do to server your spiritual needs, please don't hesitate to contact him:
Please stop by or call the church office for an appointment.
Feel free to email Cheryl Cornelius at ziononeidasecretary@gmail.com