Tickets will be sold before and after the church services on October 8th and 15th. Some of the theme baskets are Family puzzles, nuts, Maplewood gift certificate, 1951 restaurant gift certificate, Packer signature football, Culver's and many more. The proceeds are going towards the Sleep in Heavenly Peace, Oneida Food Pantry, and DePere Christian Outreach. Tickets are 1 for $1 or 6 for $5 and 12 for $10.
LWML Basket Mania drawing will be held on October 15h.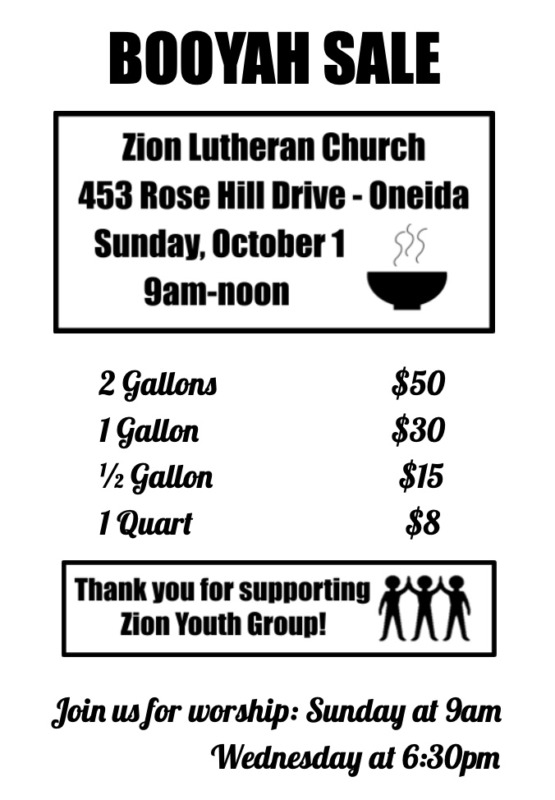 Join us for our Annual Booyah sale on Sunday, October 1st from 9am-noon.
We will be holding a celebration for Zion's 100th anniversary. We opened our doors on January 6th, 1924. Help us celebrate 100th year on Sunday, June 23rd, 2024.
Please look at the bulletin for more details if you are interested in helping put together a committee. 
Click Digital Bulletin for more future events.